Decorating Ideas for Your Living Room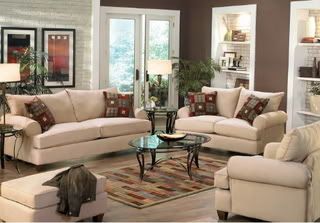 You do not need have a rich knowledge when you are decorating your home, nor does it need to be pricey. Many people love to decorate their houses from time to time, especially when the house is extended. The interior of the extended room might need to be redesigned.
There is one common practice when it comes to decorating and designing, which is to keep it as simple as possible and they will look stunning. Complicated designs can sometimes turn into a disaster.
It is not difficult to decorate your home living room if you are able to follow several strategies on how to beautify them. Just remember not to turn your house into a museum packed with stuff.
These are some ideas and steps for you to refer while you are redesigning your home:
One: There must be a good amount of open space in your house. So the first thing you can do is to look around, identify all the things and remove what is not necessary.
Two: Modern day designs require fewer items to make your living room look more beautiful. Therefore, get rid of the tasteless ornaments such as dolls and not to forget, keep all the seasonal decorations out of sight. It is very unpleasant to see all the Christmas decorations still around while you are already in the month of April.
Three: Large furniture is another problem that eats up a huge amount of free space of your room. You might need to consider properly whether you will be changing your furniture to some smaller pieces.
Four: Do you use carpets? If you don't, get one now and you will feel the difference. Place a carpet only on rooms that you spend most of your time. You will be surprise just how comfortable they are. And if you have a fireplace, get a mantelshelf as well. Consider changing them once in a while.
Adding some little collectable figurines, flower vases and photo frames can actually make your room much more appealing. With just a little know-how information, you are on your way to rectify your home.
Reference
Some useful resources here to further strengthen your home improvement skills: